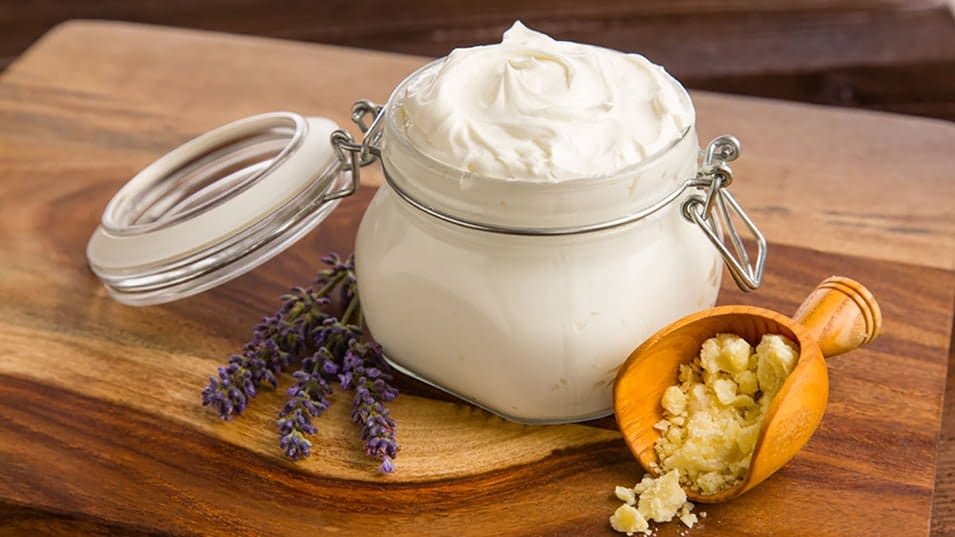 Whipped Body Butter

This Whipped Body Butter will give you soft, moisturised, and healthy skin. The butters and oils used are the perfect combination that will leave your skin moisturised for days after applying. Customise your whipped body butter with any essential oil of your choice.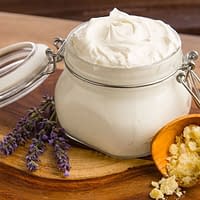 Whipped Body Butter
This luscious body butter soaks in quickly and will leave your skin feeling soft and supple.
Print
Pin
Rate
Equipment
Double Boiler (jug or bowl over simmering water)

Measuring cups or jug

Spoon

Jar or airtight container to store
Ingredients
Essential Oils
30

drops

preferred essential oils

see notes
Instructions
Fill a large saucepan with 3-5 cm of water and bring to a boil

Put shea butter, coconut butter, coconut oil and fractionated coconut butter in bowl or glass jar

Once boiling, add bowl or glass jar to the centre of the saucepan to melt and combine ingredients

Stir every few minutes until the ingredients are melted and combined (10–15 minutes)​  Tip: Use an icy-pole stick to stir for easy cleanup.

Once everything is melted, remove from heat and let sit for 5–10 minutes before adding your  preferred essential oils.

Once essential oils are added, let it rest in a cool place (such as the refrigerator) until it has set (it will turn opaque in colour and no longer be transparent)

Once chilled, use a stand or hand mixer to whip. Start on low and slowly turn the speed higher until the lotion becomes light and fluffy (around 3–5 minutes)
Notes
Store the mixture in a glass jar and keep it in a cool place. If needed you can re-fluff the body butter by whipping it back up to the desired consistency
Recommended essential oils:
Try using the following oils (either on their own, or combined) for their skin loving properties:
Frankincence
Geranium
Lavender
Ylang Ylang
doTERRA's Yarrow | Pom
Tea Tree
Just for the smell of it:
Use whatever scents you are drawn to.  Some of my favourites are:
Spearmint
Wild Orange
doTERRA's Citrus Bliss blend
doTERRA's Elevation blend
Aborvitae (great if men are using too - it's very earthy)
*Citrus oils can cause photosensitivity so doTERRA doesn't recommend using them if you plan on being in direct sunlight after topical application.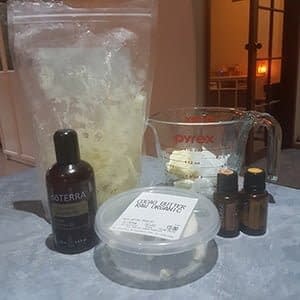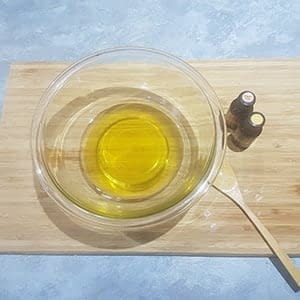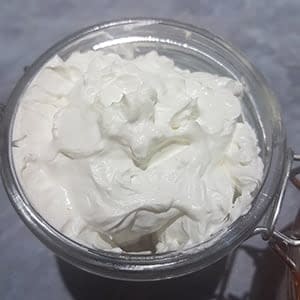 Products used in this recipe